LAN'S PICTURE GALLERY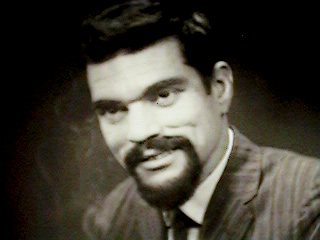 Lan Roberts at WTIX in New Orleans just before moving to Seattle.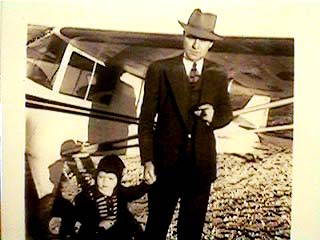 Lan's Dad introducing him to his first airplane. It was love at first sight.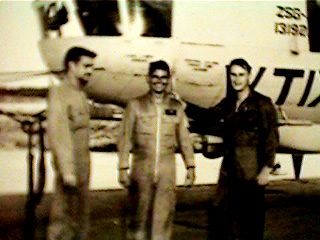 Left to right: Lan, Capt. Bill Anderson, News director David Nebel. This picture was taken just after Lan flew in this US Navy blimp for three straight days broadcasting live on WTIX New Orleans.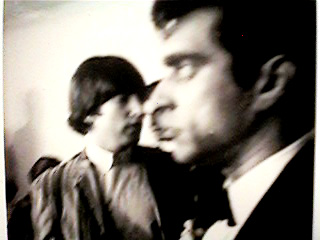 Lan and John Lennon at the Seattle 1964 Beatle Show. Lan introduced the Beatles on stage at this performance. The noise from the screaming fans was so intense not even one song could be heard in the auditorium during the entire show.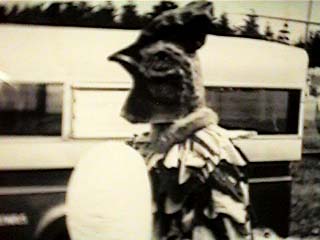 Seattle 1971
Lan dressed in chicken suit arrived at Seattle drag strip suspended underneath a helicopter flapping his wings carrying a large egg. He laid the egg on the track to start the 1971 racing season.