Pictures from KOL Radio
On Beautiful Harbor Island
KOL was a radio station in Seattle, Washington that ranked among the top five stations in the 50's, 60's, and early 70's. Lan Roberts worked there from 1969 thru 1972 as early morning dj and program director. KOL and KJR were both Top 40 stations and were constantly at battle.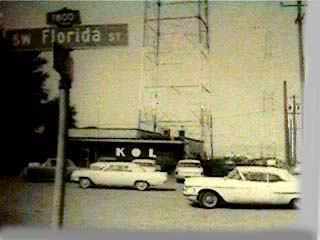 The picture above is the radio station which was located on Harbor Island. Nice sounding name but the location was a dump. The station was surrounded by gasoline storage tanks and railroad tracks. No view.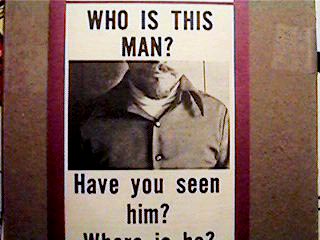 KOL Top 40 survey while Lan was off the air due to a law suit by KJR claiming that Lan had a verbal contract with KJR therefore should not be allowed to be on the air at KOL. The suit was eventually settled in court and Lan was able to return to the air on KOL three months after the suit had been filed.
Below:Robert O. Smith was the afternoon DJ at KOL in the early 70s. Robert O. had a lot of different voices that he used on his show.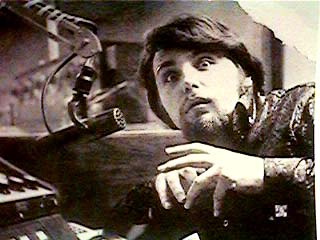 Bill Taylor was one of the best newsmen in Seattle and worked at KOL for a number of years before going to KVI radio in Seattle.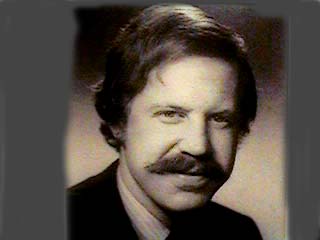 Lee Perkins was a radio icon for years at both KJR and KOL. Lee also taught radio classes for many years at Elkins Radio School. He now owns a radio station in Oregon.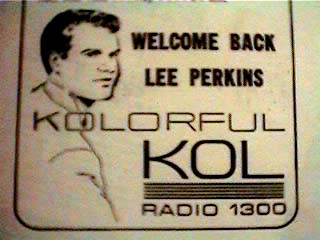 Below is Robin Mitchell KOL Air personality and former KOL Program director