Random Shots of OFC Members
Bill Munson aka B.R. Bradbury on the Right. On the left is Gary Lockwood. Notice that B.R. is carrying 'pinking shears' in his holster. The two of them had to deal with a lot of sheep.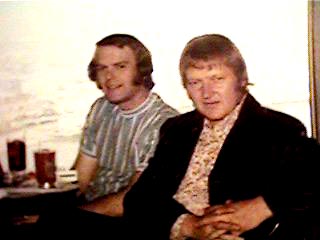 Buzz Barr pictured above with Danny Holiday(on left) at a luncheon at a revolving restaurant in New Orleans during a Gavin radio/record program convention.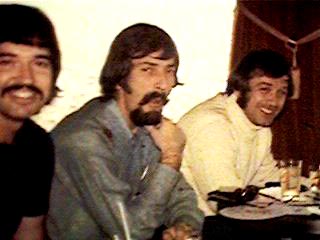 Jerry Morris in the center. Jerry was one of the most popular and successful record promotion men in the Northwest in the 60s and early 70s. On the far right is Gary Taylor former Program Director at KJRB in Spokane and KJR in Seattle. Jerry passed away a few years ago. I think the guy to the left of Jerry is Joe Cocker before his first acid trip.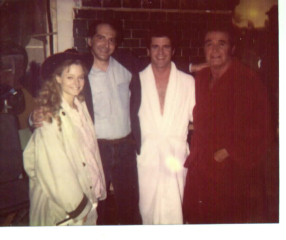 Burl Barer next to Jodi Foster, Mel Gibson, and James Garner. Burl had just won a back stage pass on the Rick Dees Show.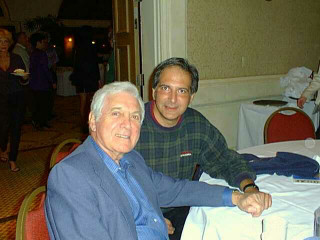 Burl chuming with Monty Hall.Not sure of the date on this one. Notice the red veins popping out around Burl's eyes. This was because Monty was holding Burl's thumb too tight.